Riviere Rugs - Lots Road
in collaboration with ArteMea x London Craft Week
Endless iconic Kate in Vogue artwork has been selected by Riviere Rugs to present their new collection of Rugs.
During LDW at ShocK London the company visited our showroom and was impressed with Endless artworks and Mural as well as our selection of furniture and artworks.
Riviere Rugs is collaborating with some exciting artists and furniture suppliers to highlight the best of British craftsmanship and artistry, creating a collective installation dedicated to great design.
Please drop by Lots Road showroom between 10:30am and 4:30pm, from Weds 9th to Sat 12th May to see Kate in Vogue.
More artworks and info available upon request.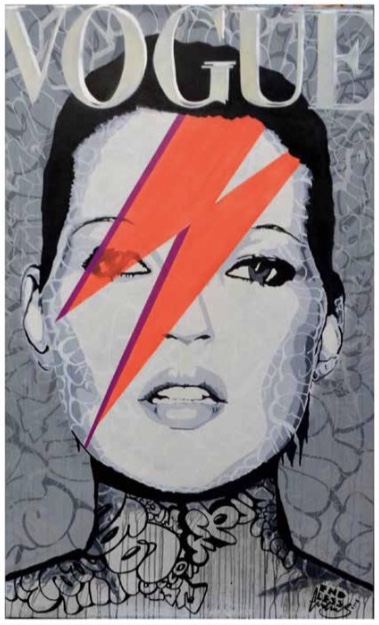 2015
Acrylic and spray paint on deep edged canvas
Unique, signed
152 x 91 cm