Henrie is a prolific exhibitor & has an extensive array of collectors. Having successfully exhibited for well over a decade, she is recognised for her unique style, passion & energy in her paintings. Her works continue to be collected and exhibited worldwide, in both Private & corporate collections, with an impressive global portfolio of works throughout the UK , Europe & across the world.
Travel. photography & a love of nature, in particular : The sea & the elements, are key to her inspiration.
She always paints to music, follows her inspiration & endeavours to create beautiful, powerful paintings through putting all her energy and emotion on to the canvas.
Her paintings continually evolve and are a constant exploration of colour,texture, depth & light, resulting in an eclectic series of paintings full of hidden depths, passion and energy, which she hopes, provoke an emotional experience. Her varying paintings are both Abstract & contemporary with great depth & have been compared to both that of the great landscape artist Turner & in complete contrast, to the abstract symbolist painter, Klimt.

Her most recent collections are Abstract & expressionist- energetic & highly textural using mixed media & more abstract than her earlier works. She is recently Inspired by Jackson Pollock & Gerhard Richter.. & is continually inspired by music, playing a huge part in her creativity.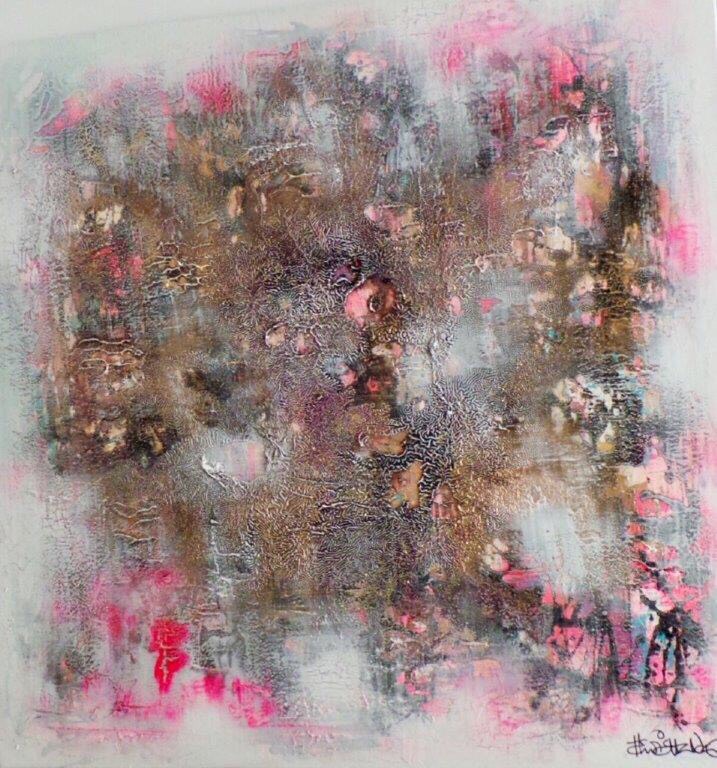 All artworks are for sales, contact laura@artemeaadvisory.com
The artist works on commission; canvas can be tailor made to fit to any specified size & wherever possible, Henrie will travel to your environment, to measure up and discuss your requirements