Il sole 24 Ore, MAMe, Io Donna, Forbes, Ansa e Milano Finanza
June 2019
Endless collaboration with Karl Lagerfeld at Pitti Uomo 2019 Firenze
TGCOM24
June 2019
Endless at Pitti Uomo
Rolling Stone Italia
June 2019

Endless wall at Pitti Uomo
WWD
June 2019

Karl Lagerfeld Brand to Honor Founding Designer at Pitti Uomo
The presentation includes the street artist Endless painting a portrait of the house's late creative director.
Pitti Immagine Uomo Blog
June 2019
THE KARL LAGERFELD BRAND PAYS TRIBUTE TO THE LEADING STYLIST
at Pitti Uomo accompanied by a live performance by Endless
The Karl Lagerfeld brand will attend the next session of Pitti Uomo with a presentation honoring its late founding designer.
That will include a performance by Endless. Central to the brand's display at the international men's wear trade show in Florence, Italy, will be a 5-by-9-meter installation where Endless paints a portrait of Lagerfeld throughout the fair, running June 11 to 14
Marè Beachwear Blog
May 2019
Featuring ArteMea as Art partner with Delfina Giannattasio artist from our portfolio.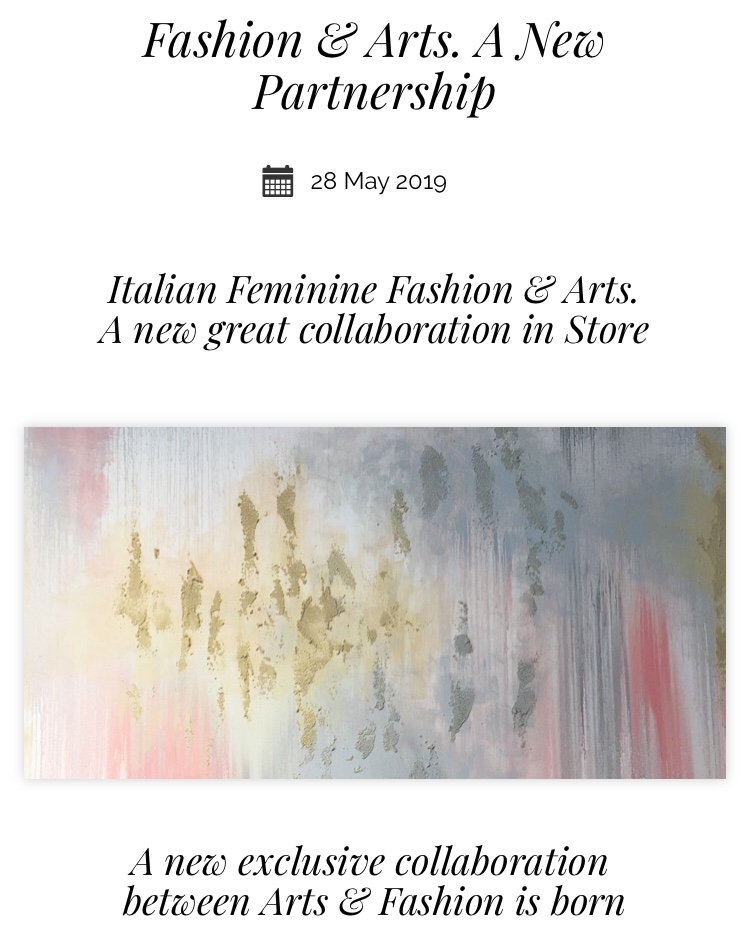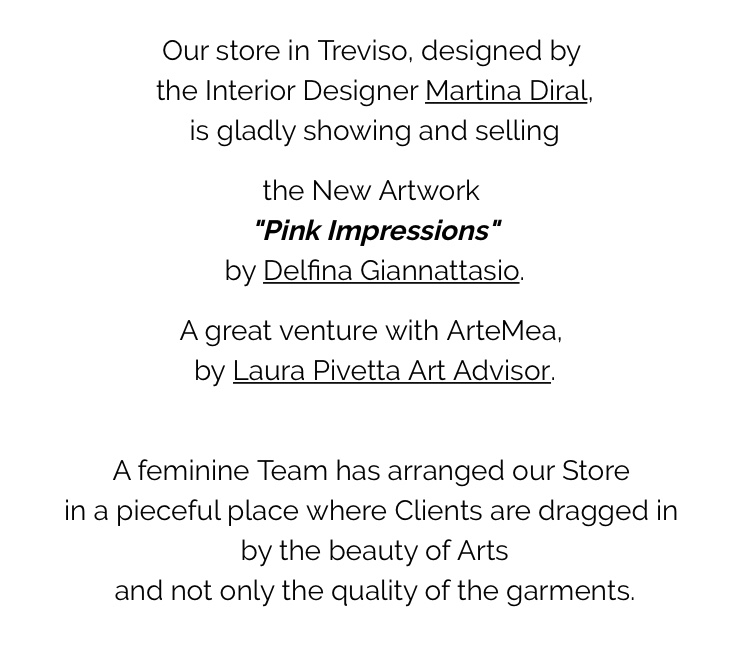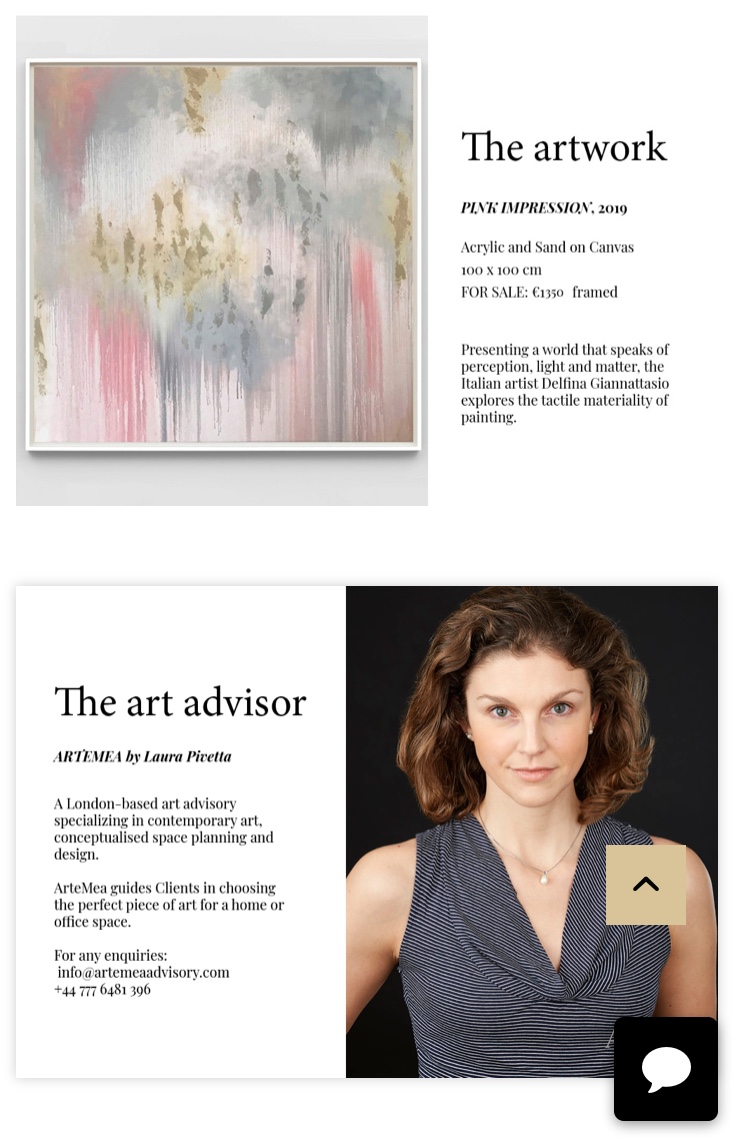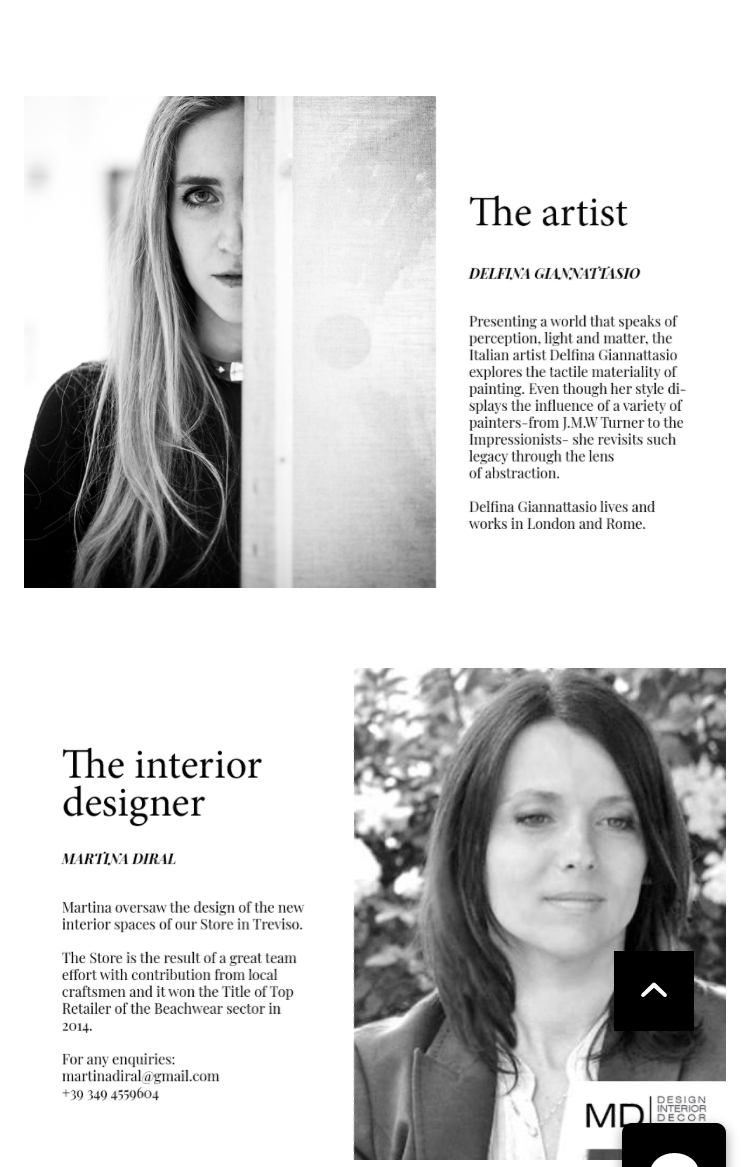 Eluxe Magazine
May 2019
Endless featured in Eluxe Issue 18, The Art Issue
NEO2
May 2019
Endless has been featured in the new issue of this Spanish independent magazine since 1994, Creative Culture 100%
DAMN MAGAZINE
April 2019
Endless artist Lizzy Vuitton Blue is front cover of Damn Magazine, An open-minded view on the interchangeable worlds of design, architecture and art. Presented in Milan during Salone del Mobile with Alcova Milano, Lambertetfils and DWA Design Studio.
TMRW MAGAZINE
February 2019
Endless interview revealing some new works in the studio
GALA MAGAZINE GERMANY
February 2019
Last honour: the art scene says goodbye (here graffiti artist Endless)
SHARP MIDDLE EAST
February 2019
British Artist Endless immortalises an Icon: Karl Lagerfeld
ELLE MAGAZINE ITALY
January 2019
Endless Artist in Elle Italia, with Lizzy Vuitton artworks. Promoting Contini Contemporary Gallery in Cortina.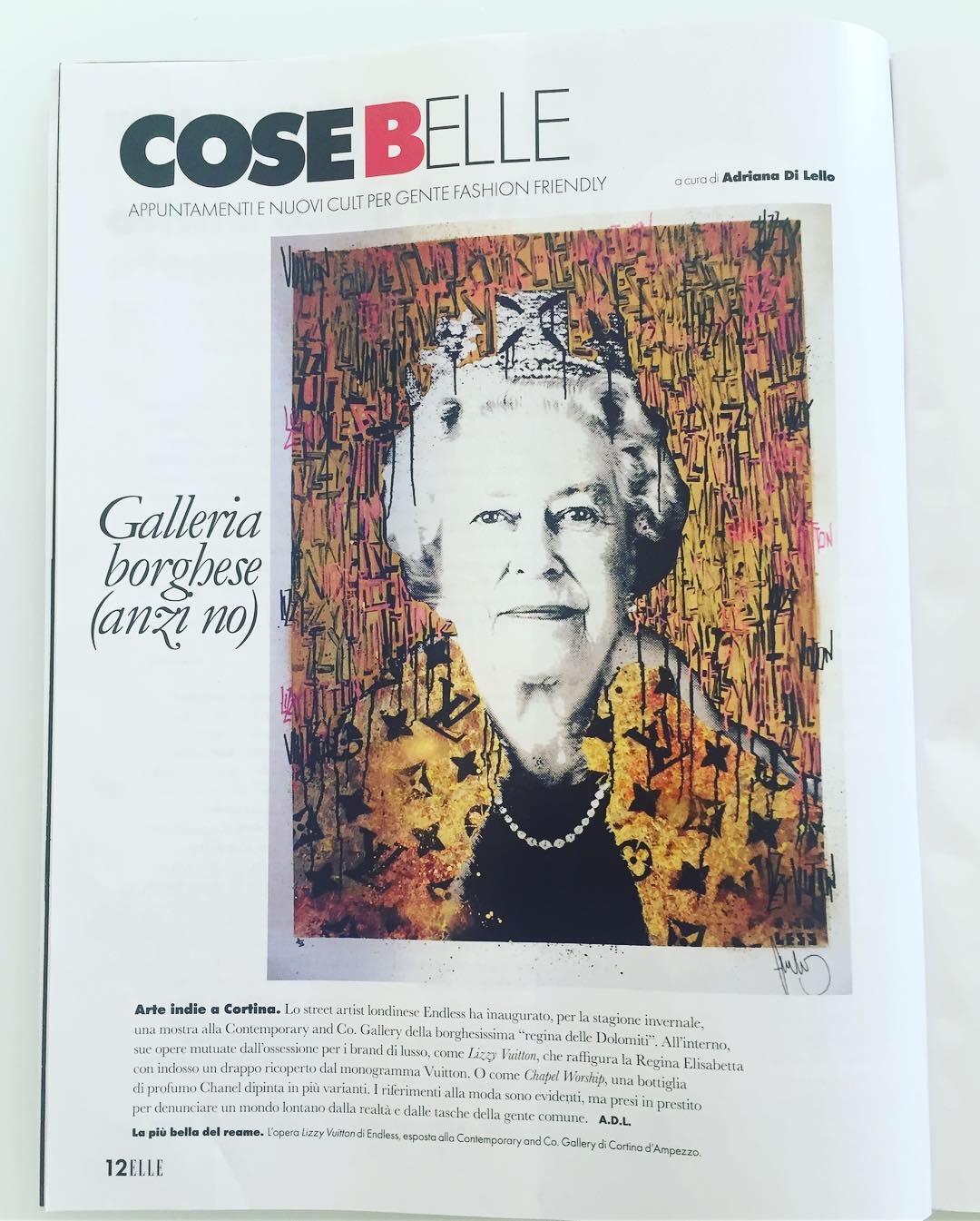 HELLO MAGAZINE
Decembre 2018
Endless Artist features in Hello Magazine No 1563 among others selected by Contini Contemporary for Iman Allana beautiful London apartment.
Hola! MAGAZINE
Decembre 2018
BeDifferent MAGAZINE
Decembre 2018
Endless Artist interview in BeDifferent Magazine. Rome is getting to know Endless work !
ART STYLE MAGAZINE
Dec 2018
Endless artist featured in Art Style Magazine in this article promoting his performance in Cortina at Contemporary and Co.
INTERIOR DESIGNER MAGAZINE
May 2018
Shock London pop up featured in ID Magazine
INTERIOR DESIGNER MAGAZINE TAKES A LOOK THROUGH THE DOORS OF SOME OF THE INDUSTRY'S BEST SHOWROOMS, OFFERING AN INSIGHT INTO THE WORLD OF INTERIORS AND THE COLLECTIONS. CURATED AND CREATED BY ITS DESIGNERS. By Jade Tilley
BuzzFeed
ArteMea selected Endless 'Worship Calvin Classics' for The auction at Christie's. It was sold for £6500. The Terrence Higgins Trust annual auction is renowned as one of the top charity auctions in the London fundraising calendar. Since it began it has raised over £4.2 million to support people living with HIV.
My South Bank
Endless presents his timeless CHAPEL artwork on the walls of the landmark Oxo Tower Brasserie with ArteMea collaboration.
NYX&G Magazine
Lizzy Vuitton by Endless on Display at Holiday House London in Iggi Design Candy Room made the front cover and on display at D and D Building in NYC