Visit our showroom at Design Centre Chelsea Harbour
Unit 314 Design Centre East 3rd Floor
We will be open from 26th February to 22nd March 2018

Shock London is an alternative curated presentation by Steven Payne - Maison AD and Laura Pivetta - ArteMea Advisory, of rare works by London based artists and furniture makers from Paris.
Our aim is to Shock our clients by showing an alternative way of presenting uniqueness in terms of location, artists and designers; to educate your eyes to a new way of decorating your home and making it personal and unique to you.
INTERIOR DESIGNER MAGAZINE TAKES A LOOK THROUGH THE DOORS OF SOME OF THE INDUSTRY'S BEST SHOWROOMS, OFFERING AN INSIGHT INTO THE WORLD OF INTERIORS AND THE COLLECTIONS. CURATED AND CREATED BY ITS DESIGNERS. By Jade Tilley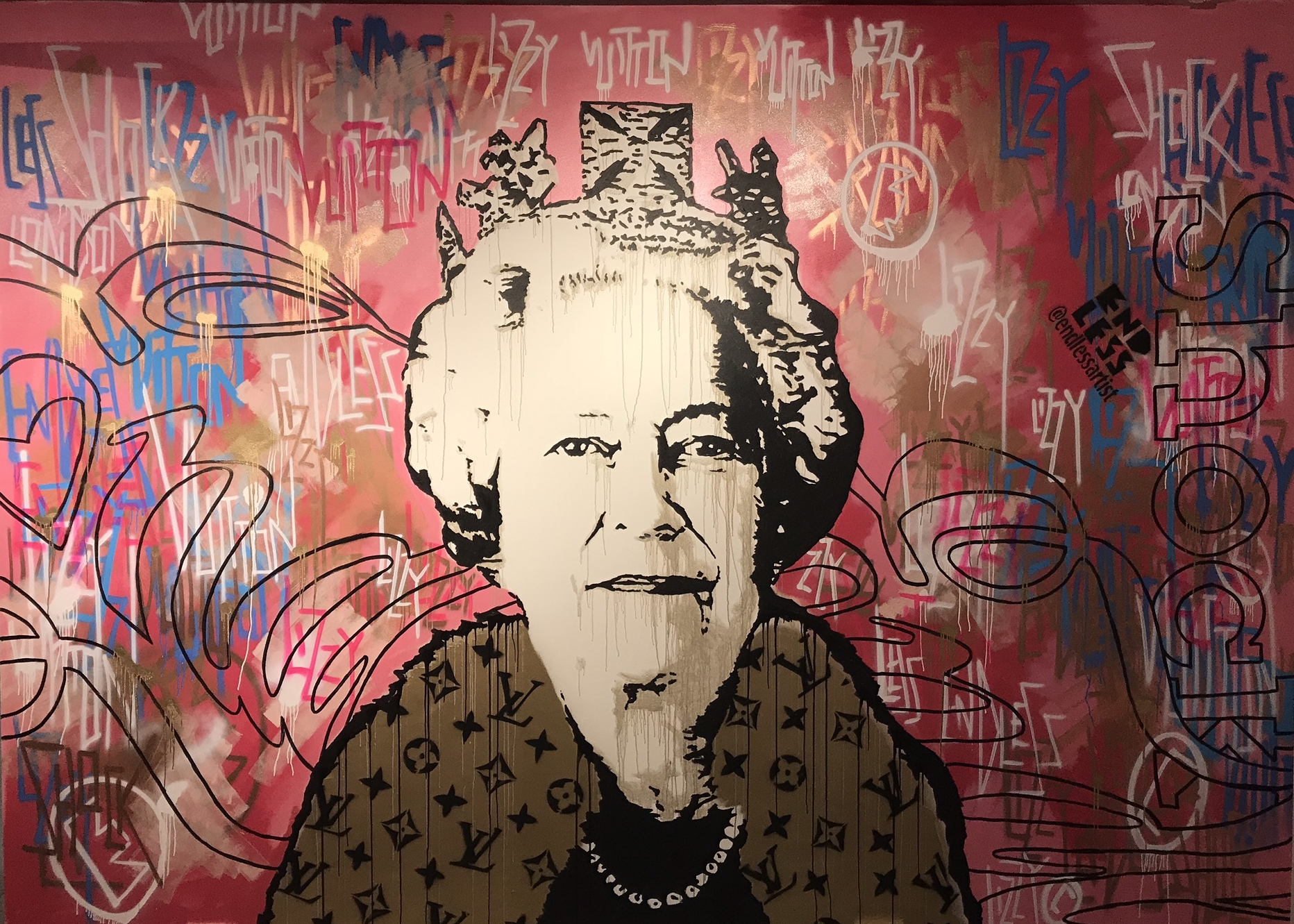 Endless the Artist has created an exclusive wall mural inside the Chelsea Harbour Design Centre, which will feature as part of a Shock London showcase.
The mural presents one of Endless's most iconic works, the Lizzy Vuitton, which was created in honour of England's longest reigning monarch, Queen Elizabeth.
Lizzy is captured striking an imperious pose, draped in a luxurious fur collar embellished with the designer LV monogram. With the subject regarded somewhat as a fashion icon in her own right, Lizzy Vuitton offers a portrayal of Her Majesty that's fit for the modern age spectator.

This mural is a must see. Given its scale, finish and use of vibrant drips of gold and pink paint, it is sure to bring a touch of warmth to these cold Spring days.
Collaboration ArteMea & Maison AD
Laura Pivetta - ArteMea

Laura is very passionate about art and believes art should be accessible to everyone. ArteMea was founded to help aspiring art collectors and art lovers connect with up-and-coming artists as well as to help experienced aficionados acquire renowned masterpieces.
Today, ArteMea has developed into a multi-faceted company that provides services ranging from single-art purchases to large-scale corporate projects with the aim to curate together with designers and stylists a bespoke personal space for clients.
Artists curated by ArteMea
Endless, Julian Marshall, DD Regalo, Ernesto Romano
Steven Payne - Maison AD
Steven Payne, founder and director of Maison Architecture & Design, is best known for his clean, chic and distinctive style and his use of meticulously crafted bespoke furniture.
He insists every room have a 'wow' factor and offers an inspiring vista. Discreet and down-to-earth; 60% of his project list is repeat clientele- evidence of his popularity. Payne has a talent for drawing out a client's needs and desires working with his clients rather than for them.
No project is too diverse or too far: after a 3 year start at John Stefanidis in 1988 and now with over 32 years of experience in the business brought Payne projects from the Côte d'Azur The Caribbean to the Middle East. Never to shy either to work on collaborations with other of London's renowned interior designers
Furnitures from Paris
May Gallery produces exceptional furniture, designed in the best tradition of French craftsmanship, restoring past crafts such as marquetry, lacquer and ceramics with a decidedly contemporary flourish. Each décor is unique, leading the May Gallery towards tailored interior design projects to which emerging artists also contribute.
Jean-Marc Lelouch also publishes furniture in collaboration with various artists and according to his own drawings. He worked with Philippe Hiquily, Jacques Andrieux, Thomas L., Elie Hirsch, and Christophe Gaignon. Thanks to these privileged relationships, remarkable pieces have emerged.
For any enquiries contact ArteMea (laura@artemeadvsory.com) or Maison Ad (steven@maisonad.com)